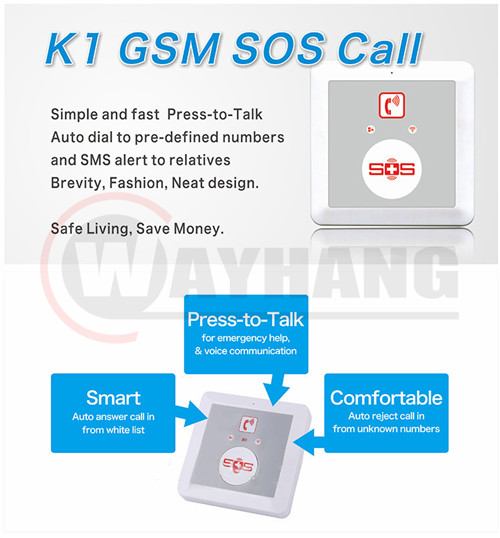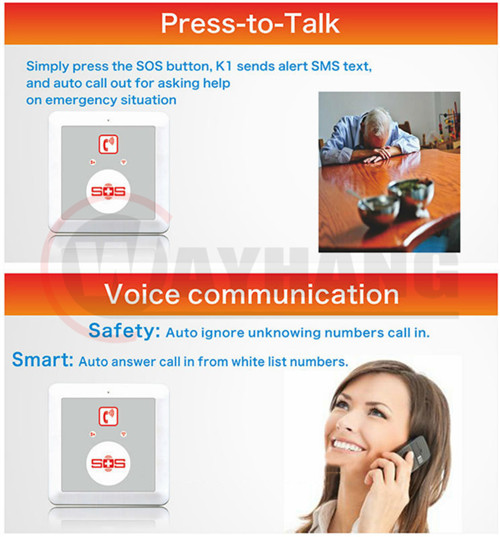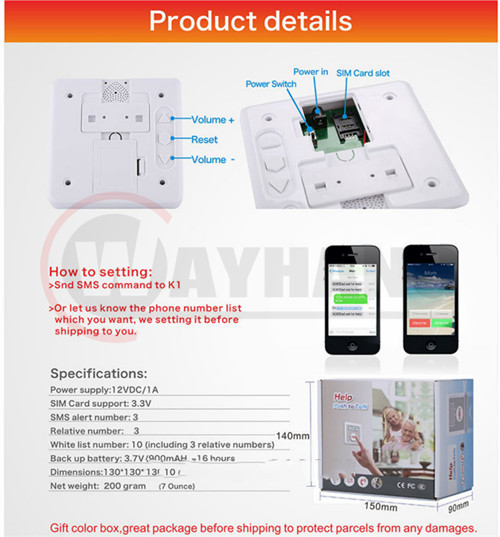 The K1 GSM SOS Call is a brevity, fashion and neat design, it is special for emergency call out for help. It is suitable for senior, elderly, disabled people or community area, public area for emergency call.
The GSM Emergency Call equips one big SOS button, it can be easy to push it to ask for help and create two way voice communications.
The GSM Emergency Call inbuilt industrial gsm module inside, it is 850/900/1800/1900Mhz,can work at all gsm networks in the worldwide.
The GSM Emergency Call inbuilt rechargeable battery inside, to ensure it can work at any time.
Moreover, the user can setup after push the button, does it send out SMS to alert or not, or allows only authorized person can call in or every person can call it to create two way voice communication.
Main functions
1)Brevity, Fashion, Neat Design;
2)Push to call out to talk;
3)Big SOS button easy to Push;
4)High quality of voice communication;
5)Voice volume is adjustable;
6)Can send SMS Alert to 3 users;
7)Allows only 10 white list number can call in;
8)Allows all number can call in;
9)Inbuilt rechargeable back up battery;
10)External power goes ON/OFF alert by SMS;
11)Wall amount or Put on desk.
12)GSM Frequency:850/900/1800/1900MHz;