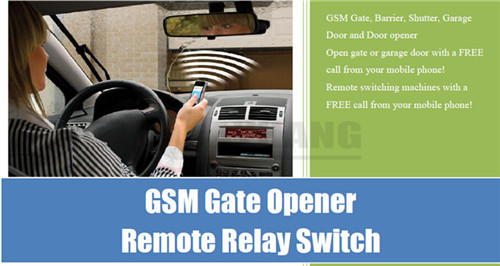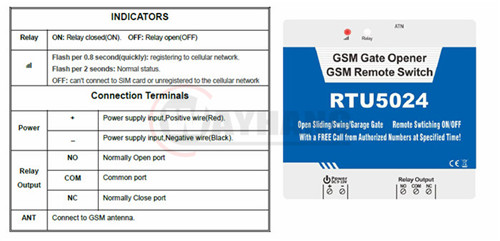 Applications:
1.Remote open/close swing/sliding gates, doors, shutters, garage doors,locks with a free call!
2.Residential: Door,gate,garage access control, electronic fan,microwave,air-conditioner control.
3.Industry: Remote switch equipment, for example: street lights, solar power, motor, inverter, PLC, pumps, fans, etc.
4.Agriculture: Remote control pumps, etc.
5.Business: Remote control electronic boxes,bright billboards,LED signs,etc.
Features:
Supports 200 sets of numbers, each set of numbers can be set to control relay within the specified time period.
GSM frequency: 850/900/1800 /1900Mhz, can work in the global GSM network.
Through the text message instruction, you can inquiry the current state of device(relay status and GSM signal value), can upload the current status of device via text message and send it to the first user.
Simple to operate through APP, easy to delete white list users, convenient management.
Between 0-999 seconds, the relay closing time can be controlled arbitrarily.

Specification:
Condition: 100% Brand New
Material: Plastics + Electronic Components
Model: RTU-5024
Working Power: DC9-24V
Sensor Card Recognition: Text message, Phone
Ambient Temperature: -25-80°
Card Storage: 200
Product Size: Approx. 82 * 76 * 27mm / 3.2 * 3.0 * 1.1inch
Product Weight: Approx. 225g

Package Included:
1 X Gate Opener
1 X Antenna